Your search : drama-romance-comedy

Sham Love Series
Drama
GRAPHIC NOVEL
Diana is a forty year old middle class woman in suburban England. After an unhappy divorce from her ex-husband Michael, she is happy and satisfied concentrating on her teaching career and raising her ten year old daughter. However her younger sister thirty five year old Tamil would rather she re-start living a full life again and in particular find a new man and move on from Michael. Tamil drags in her fiance Kemba with all his own personal and often secret problems into the effort to encourage Diana to get on with finding this new life and love. And so she drags in a lot more than anyone could have bargained for or even imagined. Intrigues, troubles, and deceptions are only part of what Diana has to deal with on her way to finding this new love. This is the first part of a serial on the encounters between Diana and the phenomenon of Sham Love
War Room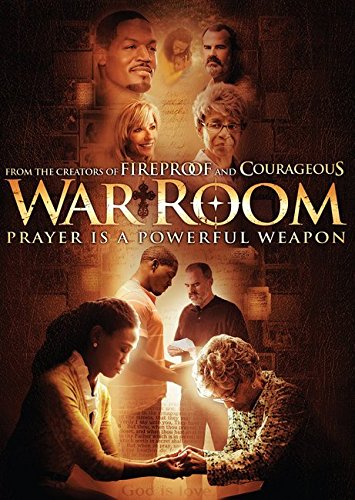 Christian Drama
From the award-winning creators of Fireproof and Courageous comes WAR ROOM, a compelling drama with humor and heart that explores the power that prayer can have on marriages, parenting, careers, friendships, and every other area of our lives. Tony (T.C. Stallings) and Elizabeth (Priscilla Shirer) Jordan have it all-great jobs, a beautiful daughter, and their dream house. But appearances can be deceiving. Tony and Elizabeth Jordan's world is actually crumbling under the strain of a failing marriage. While Tony basks in his professional success and flirts with temptation, Elizabeth resigns herself to increasing bitterness. But their lives take an unexpected turn when Elizabeth meets her newest client, Miss Clara (Karen Abercrombie), and is challenged to establish a "war room" and a battle plan of prayer for her family. As Elizabeth tries to fight for her family, Tony's hidden struggles come to light. Tony must decide if he will make amends to his family and prove Miss Clara's wisdom that victories don't come by accident.
Courageous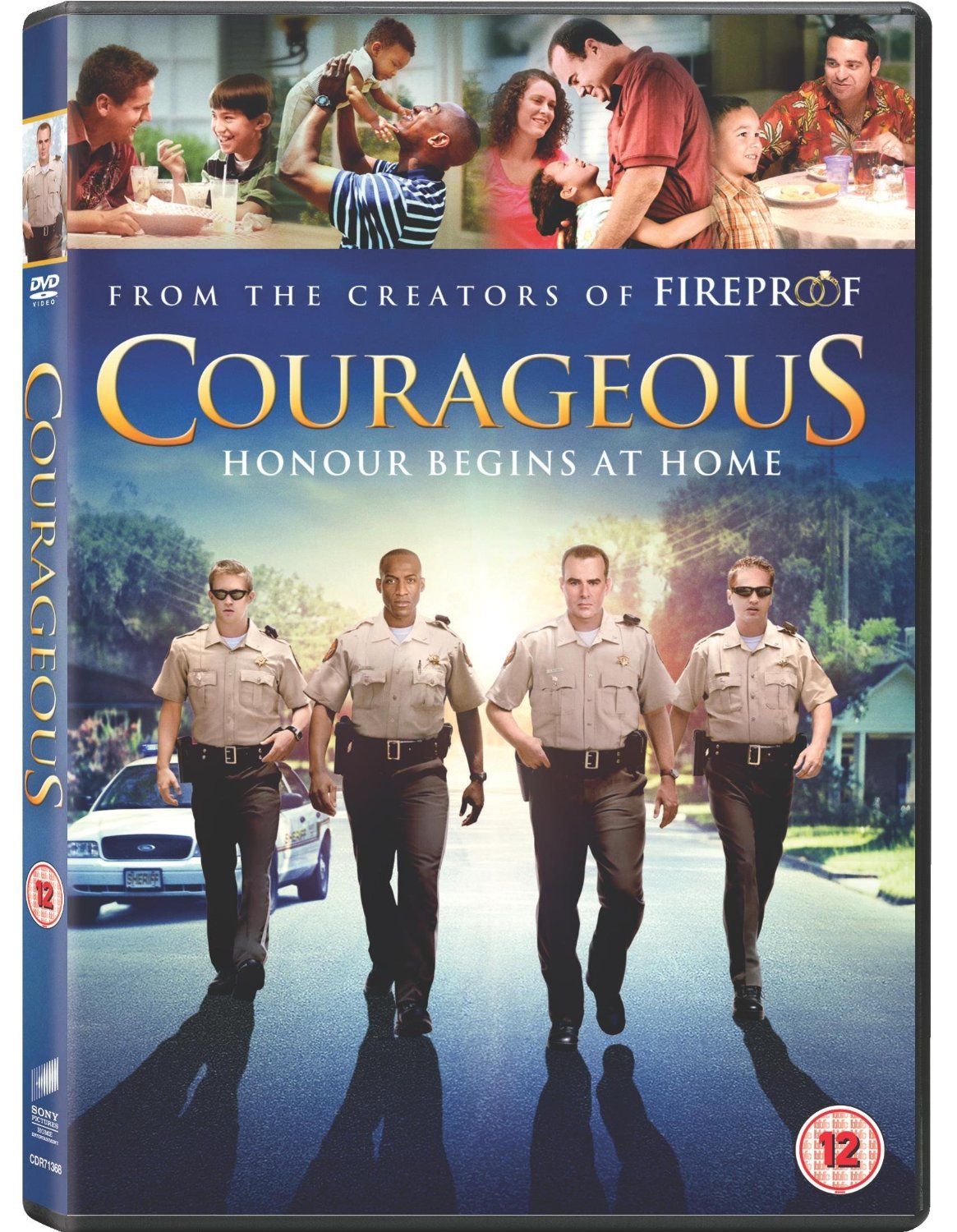 Action
As law enforcement officers, Adam Mitchell, Nathan Hayes and their partners willingly stand up to the worst the world can offer, yet at the end of the day, they face a challenge that none of them are truly prepared to tackle: fatherhood. While they consistently give their best on the job, they quickly discover that their children are beginning to drift further away from them. When tragedy hits home, these men are left with a newfound urgency to renew their faith and reach out to their own children. Will they be able to find a way to serve and protect those who are most dear to them?
Ida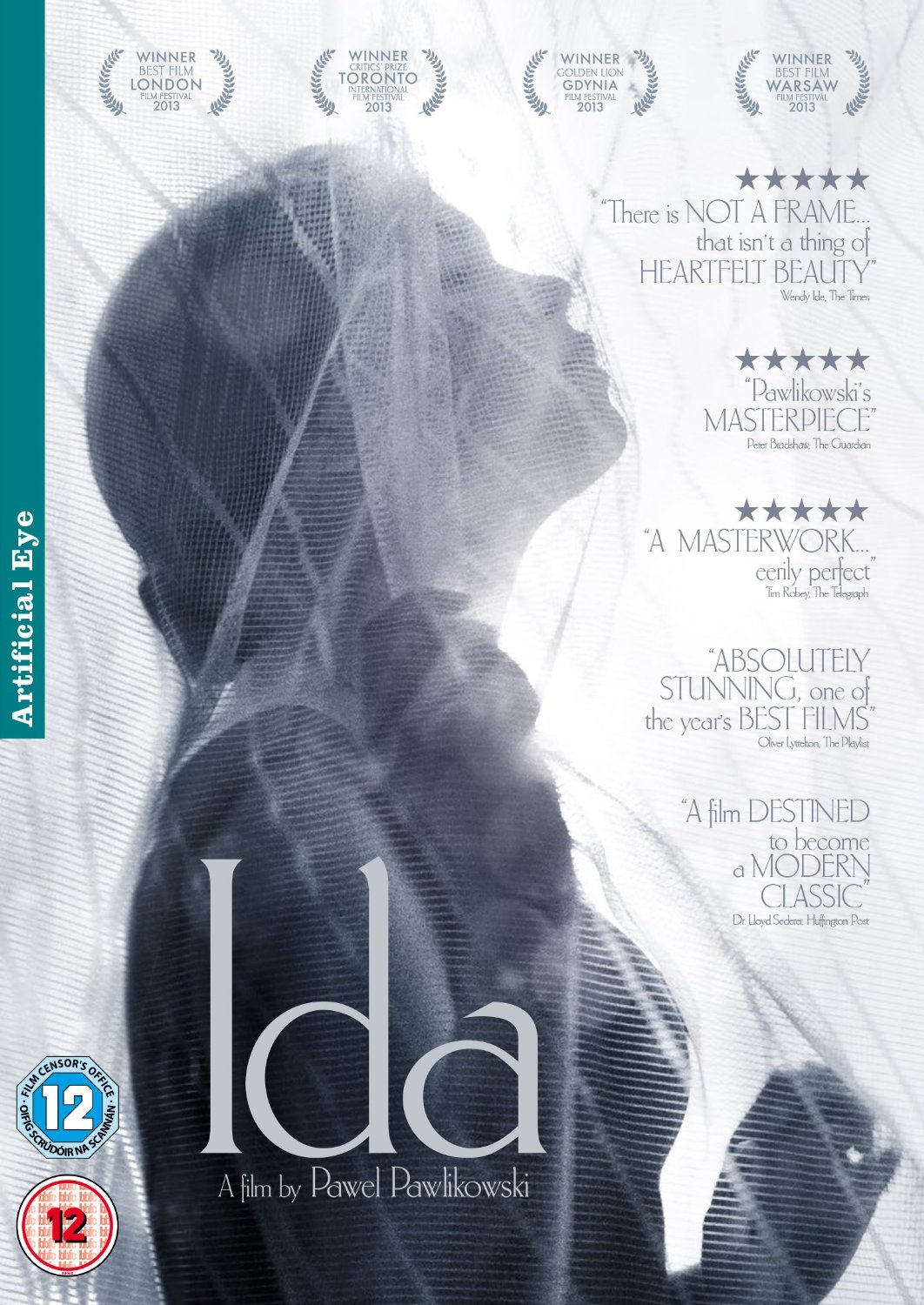 Drama
Anna is a young novitiate nun in 1960s Poland who, on the verge of taking her vows, discovers a dark family secret dating back to the years of the Nazi occupation. Award-winning Polish born director Pawel Pawlikowski (Last Resort - BAFTA award, My Summer of Love) returns to his homeland for this moving and intimate drama.
Boyhood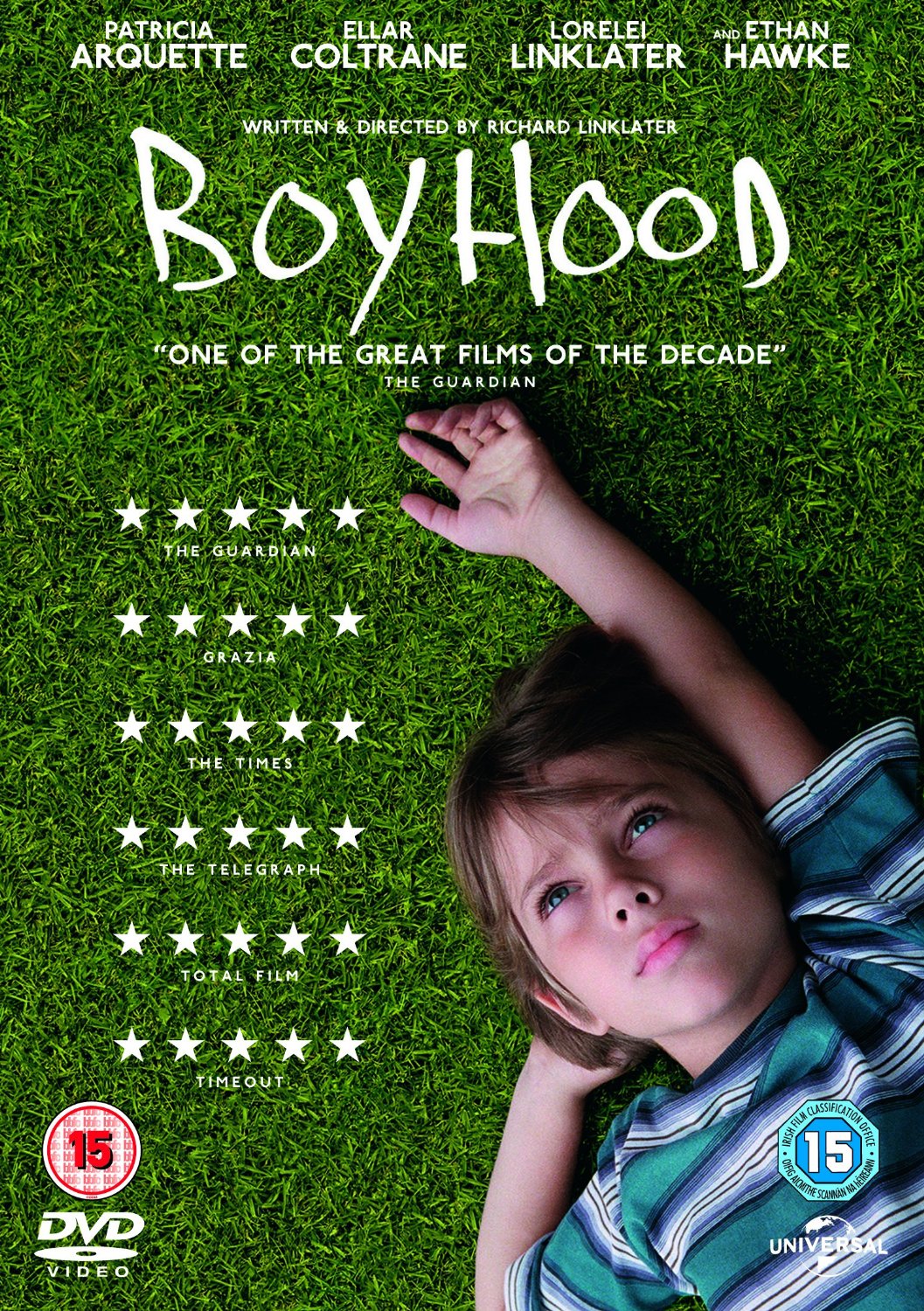 Drama
Groundbreaking drama directed by Richard Linklater and starring Patricia Arquette and Ethan Hawke. Filmed over a period of 12 years with the same cast members, the film begins as Olivia (Arquette) moves to Houston, Texas, with her son Mason (Ellar Coltrane) and daughter Samantha (Lorelei Linklater) after the disintegration of her marriage to the children's father (Hawke). From then on we follow Mason as he progresses from a child to a young man while dealing with his parents divorce and the numerous other difficulties of growing up.
Only Lovers Left Alive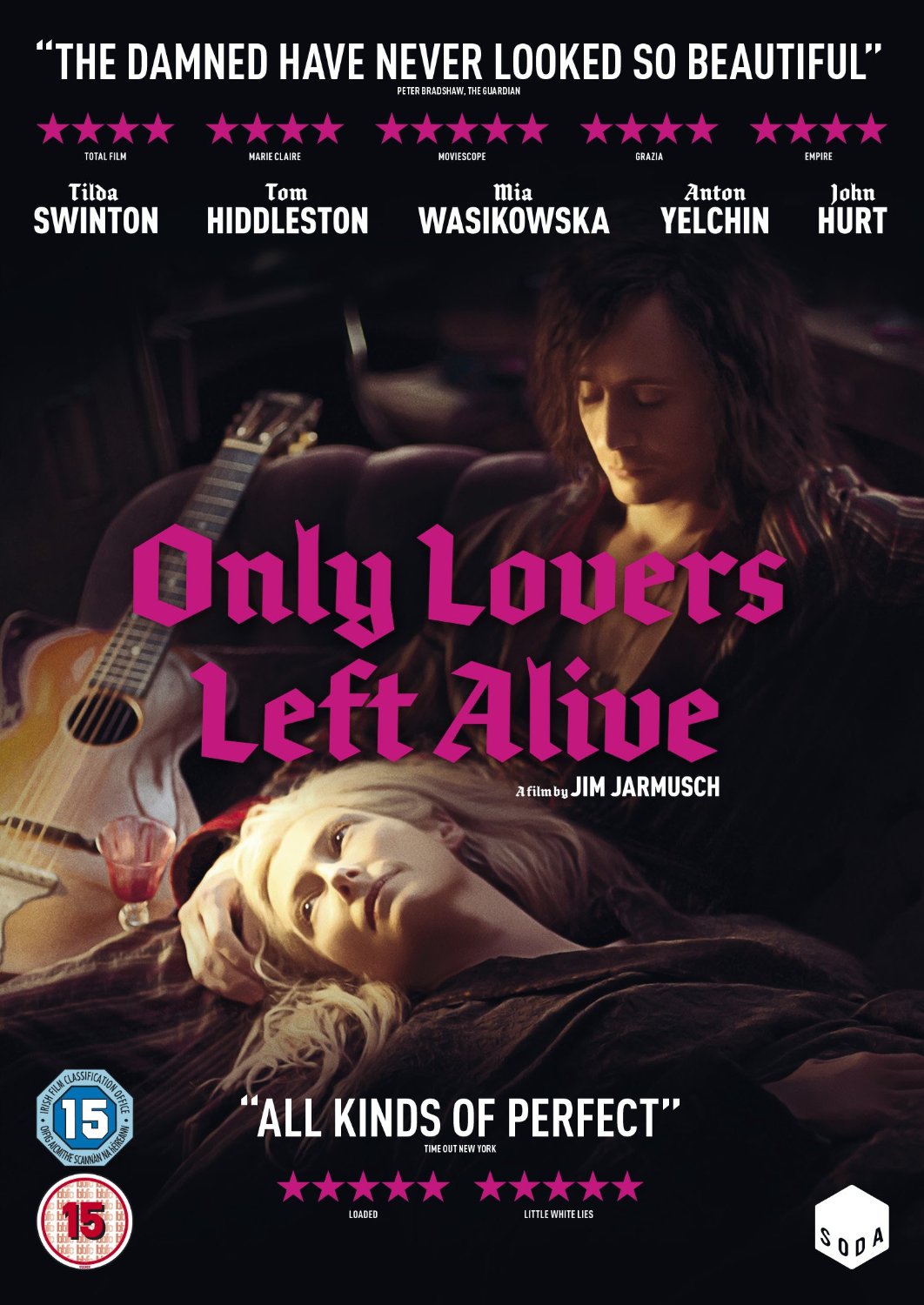 Drama
Set against the romantic desolation of Detroit and Tangier, an underground musician, deeply depressed by the direction of human activities, reunites with his resilient and enigmatic lover. Their love story has already endured several centuries at least, but their debauched idyll is soon disrupted by her wild and uncontrollable younger sister. Runtime:2 hours, 2 minutes
Sham Love series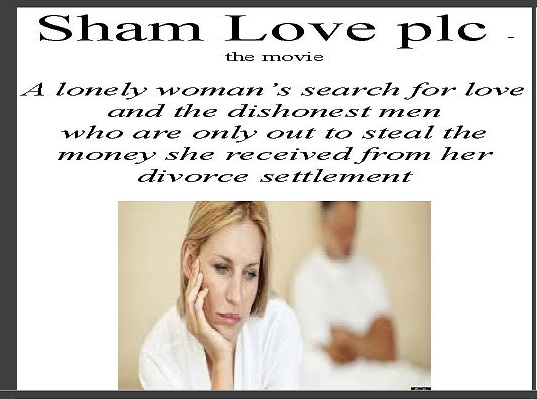 Drama/Romance
A lonely woman's search for love and the dishonest men who are only out to steal the money she received from her divorce settlement.

See website

Married But Living Single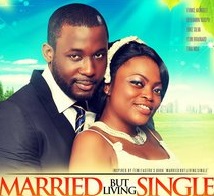 Drama
Kate (Funke Akindele) works in an Ad agency and she's totally engrossed in her career at the expense of her family so much that she chooses her career instead of accompanying her husband, Mike (Joseph Benjamin) to India for surgery.Her neglect of the only child of the family is epitomized in the daughter's love for only her father and even a stranger who turns out to be her mother's rival.The movie revolves around women, their career and family ties. It depicts the challenges faced by career women in the contemporary society, and their ability to blend between career and family.Other stars featured in the movie are Joke Silva, Kiki Omeili, Tina Mba and Femi Brainard.Written & directed by Tunde Olaoye, and produced by Kalejaiye Adeboye Paul.
The Silent Army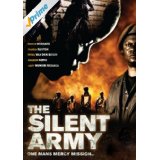 War/Military
Eduard is a chef whose friend's son has been kidnapped and taken to a training camp in the African jungle for child soldiers. Eduard commits to delivering the boy from his captors and races off to Africa on a daring rescue mission. Starring:Marco Borsato,Jacqueline Blom Runtime:1 hour, 29 minutes
The First Grader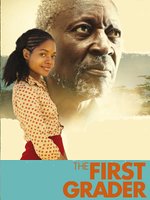 Drama
When the Kenyan government promises free education for all, 84 year old Maruge (Oliver Litondo in his debut role) makes his way to a remote primary school in the Kenyan bush to get himself the education he has always been denied. Starring:Naomie Harris,Oliver Litondo Runtime:1 hour, 38 minutes
Viva Riva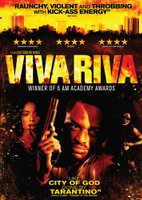 Drama
Kinshasa. A melting pot of crime, corruption, drugs and debauchery where the poor have nothing and the rich live as kings and queens. Money is everything in this sleepless city, and if you've got it, anything can be yours.When Riva, a young, impetuous entrepreneur, returns from a successful trip across the border with his pockets full of cash he has only one thing on his mind - to p... Starring:Patsha Bay,Manie Malone Runtime:1 hour, 33 minutes
Darfur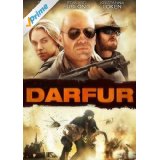 War/Military
A group of journalists visit a small village in Janjaweed territory in Darfur under the protection of the African Union in this gritty film. They see how the Sudanese live in fear of rape, torture and murder. Then the militia show up and threaten to kill the journalists if they don't leave. Starring:Billy Zane,Matt Frewer Runtime:1 hour, 34 minutes
Johnny Mad Dog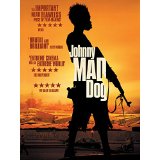 War/Military
Shot in a docu-realist style, this powerful film portrays the atrocities of a civil war in an unnamed African nation. It follows a ferocious battalion of trigger-happy boy soldiers as they browbeat, exploit and murder all who stand in their way in their mission to overthrow a tinpot dictator. Starring:Christophe Minie,Daisy Victoria Vandy Runtime:1 hour, 34 minutes
Life, Above All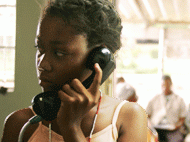 Drama
Chanda, 12 years old, learns of a rumor that spreads like wildfire through her small, dust-ridden village near Johannesburg. It destroys her family and forces her mother to flee. Sensing that the gossip stems from prejudice and superstition, Chanda leaves home and school in search of her mother and the truth. 'Life, Above All' is an emotional and universal drama about a young girl (stunningly performed by first-time-actress Khomotso Manyaka) who fights the fear and shame that have poisoned her community. The film captures the enduring strength of loyalty and a courage powered by the heart. Directed by South African filmmaker Oliver Schmitz ("Mapantsula", "Paris, je t´aime"), it is based on the international award winning and best-selling novel "Chanda's Secrets" by Allan Stratton."Emotionally affecting, beautifully acted" Todd McCarthy, Indiewire.Release Date: 27th May 2011Director: Oliver Schmitz Cert: Cast: Khomotso Manyaka, Harriet Lenabe, Keaobaka Makanyane, Lerato Mvelase Language: English & Pedi (English Subtitles) Extras:
Indebted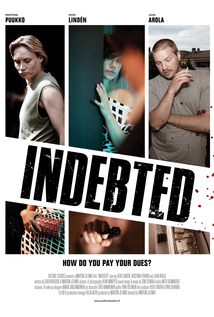 Drama
Indebted is the tale of Elli (Heidi Linden), a biology student with mounting bills, currently working two jobs but still struggling to make ends meet. When a one night stand misunderstands the nature of their encounter and leaves her €300 she succumbs to the idea of prostituting herself to make money.
Sound It Out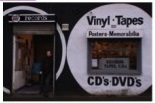 Life Style
The very last record shop in Teesside, UK. Over the last five years an independent record shop has closed in the UK every three days. SOUND IT OUT (75 mins) is a documentary portrait of the very last surviving vinyl record shop in Teesside, North East England. A cultural haven in one of the most deprived areas in the UK, SOUND IT OUT documents a place that is thriving against the odds and the local community that keeps it alive. Directed by Jeanie Finlay who grew up three miles from the shop. A distinctive, funny and intimate film about men, the North and the irreplaceable role music plays in our lives.
Anchor Baby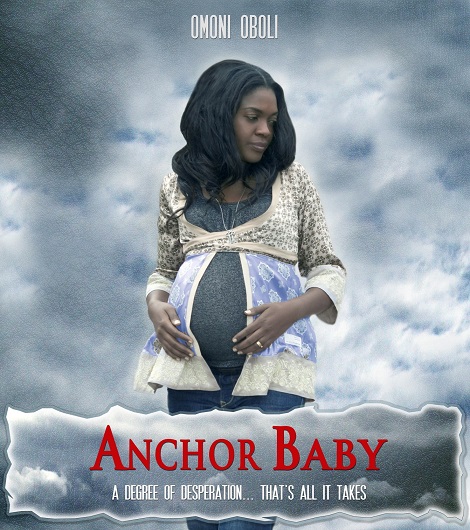 Drama
Anchor Baby is an emotionally charged tale of an illegal immigrant couple from Nigeria, pregnant Joyce (Omoni Oboli) and Paul Unanga (Sam Sarpong) who are on the run from the U.S. immigration, desperately hoping Joyce will give birth in the U.S. so their child can become an American citizen.
Last Flight To Abuja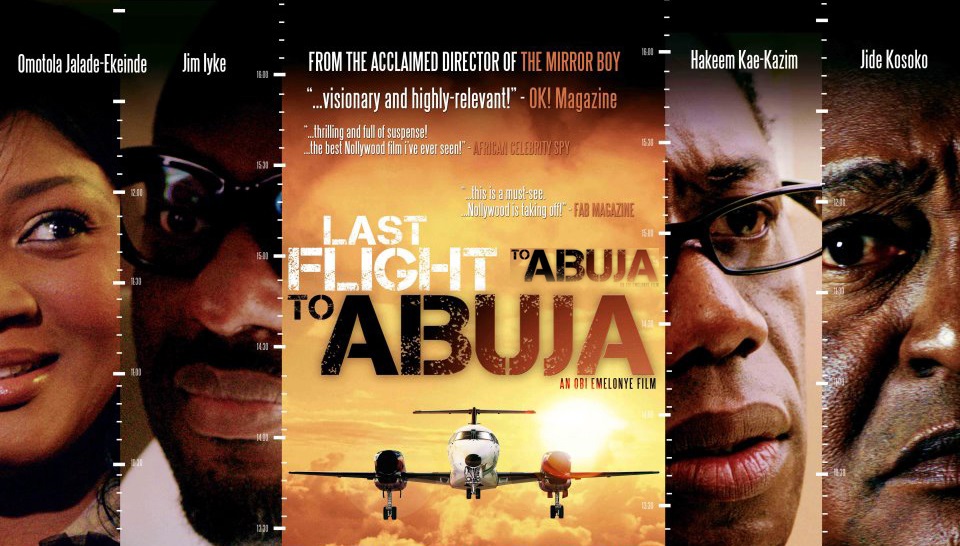 Drama/Romance
Based on true event...

A set of everyday Nigerian traveller's board the last Flamingo Airways flight scheduled to fly from Lagos to Abuja on a fateful Friday night in 2006.

The plane cruises at 30,000 feet, tranquil and on schedule. But like a bolt out of the blue, through a mixture of human error, technical failure and sheer bad luck, the plane rapidly develops major difficulties that sends it teetering on the brink of disaster.

As the pilots fight with the controls of the stricken aero plane, a series of flashbacks unravel the twists, turns and leaps of fate that put each passenger on the fateful flight.

Young lovers, an elderly couple, a corporate party, a sportsman on the threshold of greatness; all the passengers are caught up in the nightmare scenario and sense the final moments of their lives approach. All...except one! What does he know?

Will they survive...The last flight

Ije The Journey

Drama
As reviewed by Zikora.tv)

(In our opinion, this is a fantastic movie - zikora.tv)

Did Anyanwu (Omotola Jalade) kill her music producer millionaire Italian-American husband and two others, or did someone else in the underworld do it and frame her? Her sister Chioma (Genevive Nnaji) flies into America from Nigeria to give her support during the trial. Chioma stumbles into some useful but dangerous discoveries concerning the murders and Anyanwu''s life. With the help of Anyanwu's lawyer, they set out to uncover the truth. Will they go down?

Producer/Director : Chineze Anyaene
Written by : Samuel Tilsen
Executive Producers : Uche Anyaene, Emeka Anyaene

30 Days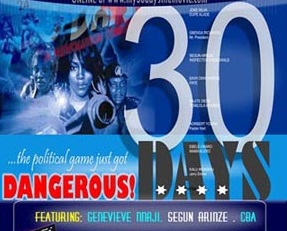 Action
There is uneasy tension in the land. Someone is killing off corrupt government officials. The press and the police scramble to uncover the truth behind the mysterious deaths. The President (Gbenga Richards) orders his minister of state (Joke Silva) and Inspector General of Police (Segun Arinze) to solve the mystery in 30 DAYS. Meanwhile, Kene Alumona (CBA) has just arrived from New York for a 30 DAY vacation in his home country. He meets and falls for pretty Chinora Onu (Genevieve Nnaji). Soon his 30 DAY vacation turns into a hellish ride on the train of political intrigues, lies, revenge and murder lies and treachery. Are the murders random killings or is someone intentionally killing off these politicians? Who will be next? How far does the rabbit hole go? The answers may surprise you. Thirty days is an action thriller, a political drama and a love story rolled in to one.
No. 1 Ladies' Detective Agency - The Complete Series (2009) [DVD]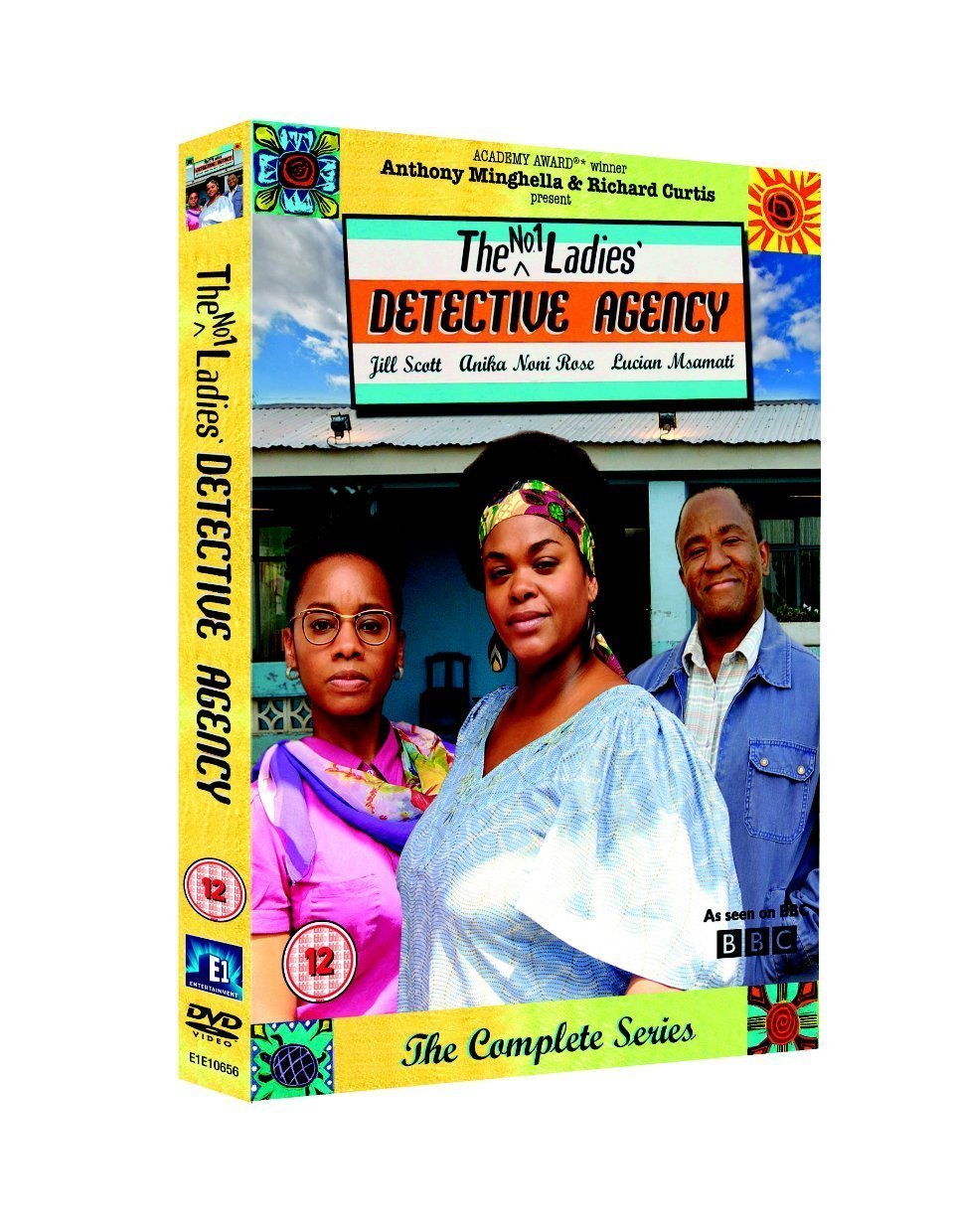 Comedy/Drama
The ladies do it themselves : they snoop out crime suspects and hilariously bring them to justice, the lady style.

Made by the BBC, starring Jill Scott. Directed by Tim Fywell & Charles Sturridge.

Rated: Suitable for 12 years and over.

Format: DVD